SrpELTeC on Platforms: Udaljeno čitanje, Aurora, noSketch
Abstract
Serbian ELTeC collection (100 novels and extended) developed within COST action CA16204 Distant Reading for European Literary History comprises at this moment 111 novels published in the period 1840-1920. Such a valuable resource is and will be used for various lexical and linguistic research, by using different tools and methodologies. In this paper, three platforms on which these novels are published will be presented: "Udaljeno čitanje", Aurora and Sketch Engine.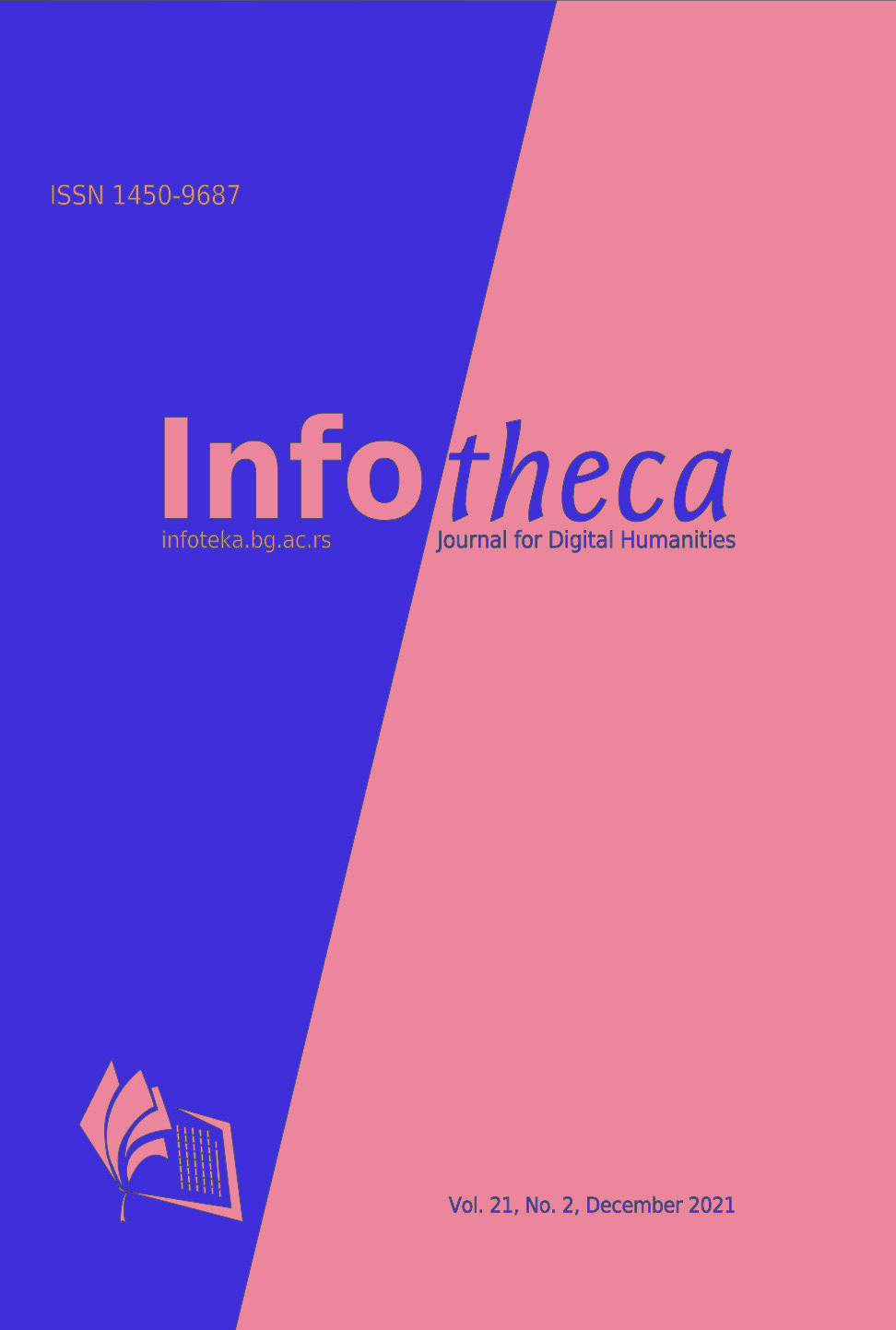 How to Cite
STANKOVIĆ, Ranka; ŠKORIĆ, Mihailo; POPOVIĆ, Petar. SrpELTeC on Platforms: Udaljeno čitanje, Aurora, noSketch.
Infotheca - Journal for Digital Humanities
, [S.l.], v. 21, n. 2, p. 136-153, feb. 2022. ISSN 2217-9461. Available at: <
https://infoteka.bg.ac.rs/ojs/index.php/Infoteka/article/view/2021.21.2.7_en
>. Date accessed: 27 sep. 2023. doi:
https://doi.org/10.18485/infotheca.2021.21.2.7
.